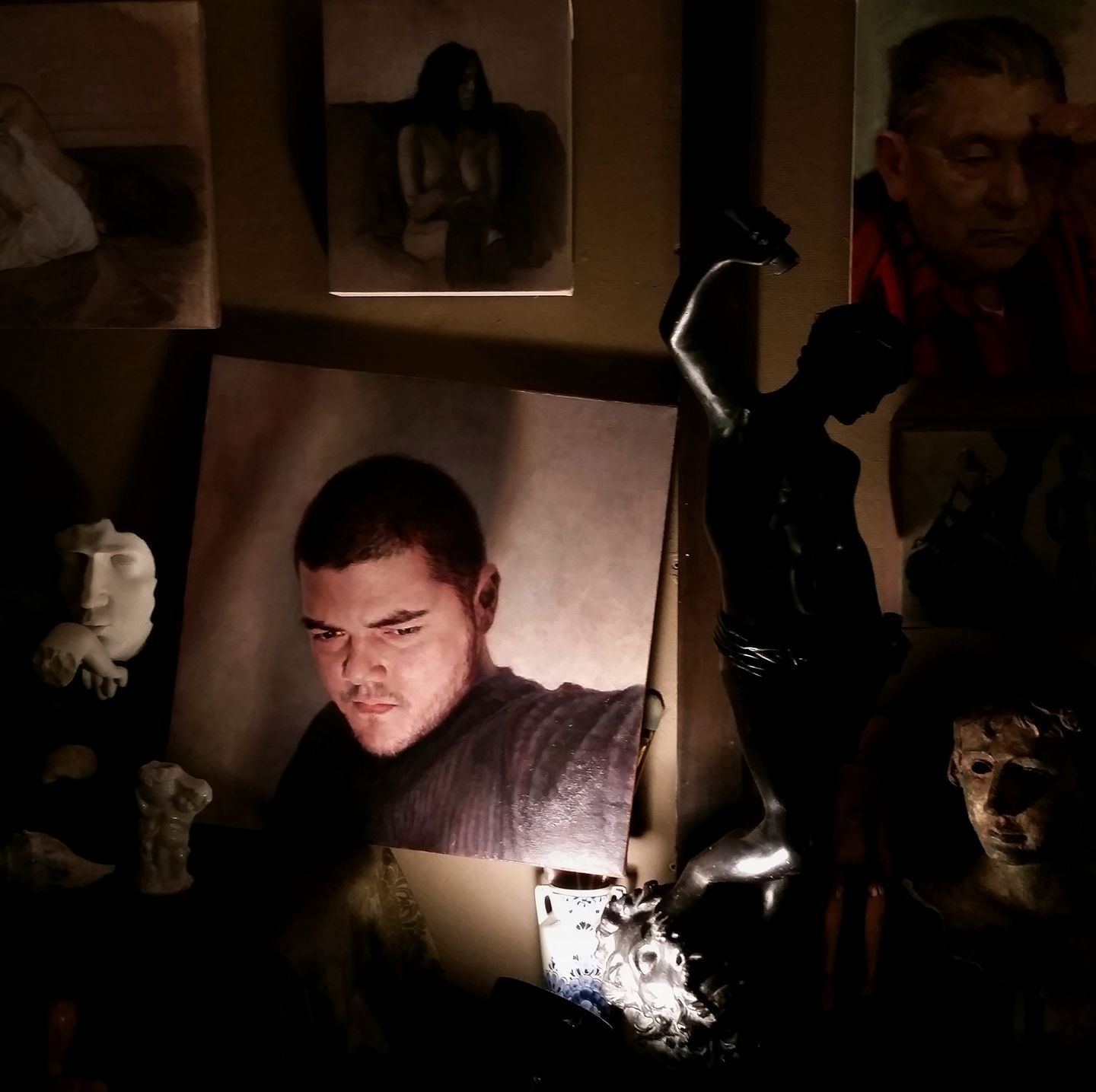 The Art of the Self Portrait
4 Weeks - $300
8 Weeks - $450
Sign up with Square
This class is an exploration of the techniques for, and reasons behind creating a self-portrait. You will work from a mirror, then from a photograph (which will be taken in the classroom).

The 4-week class will be devoted to drawing in charcoal and pastel. Those who choose the 8-week option will also paint a self portrait in oils.

Instructor, Joe Velez, will also discuss the history of how artists translate what they see and feel about themselves onto a two dimensional surface.

This class is limited to 6 students. Paper and charcoal are provided. 8-week students are required to provide their own painting supplies and surfaces. You will be sent a suggested materials list after signing up.
Classes are weekly and begin Sunday JANUARY 6th, 2019. 1-3:30pm
Classes will be conducted at the my studio. 7 Sherman Avenue, 3rd Fl., Jersey City